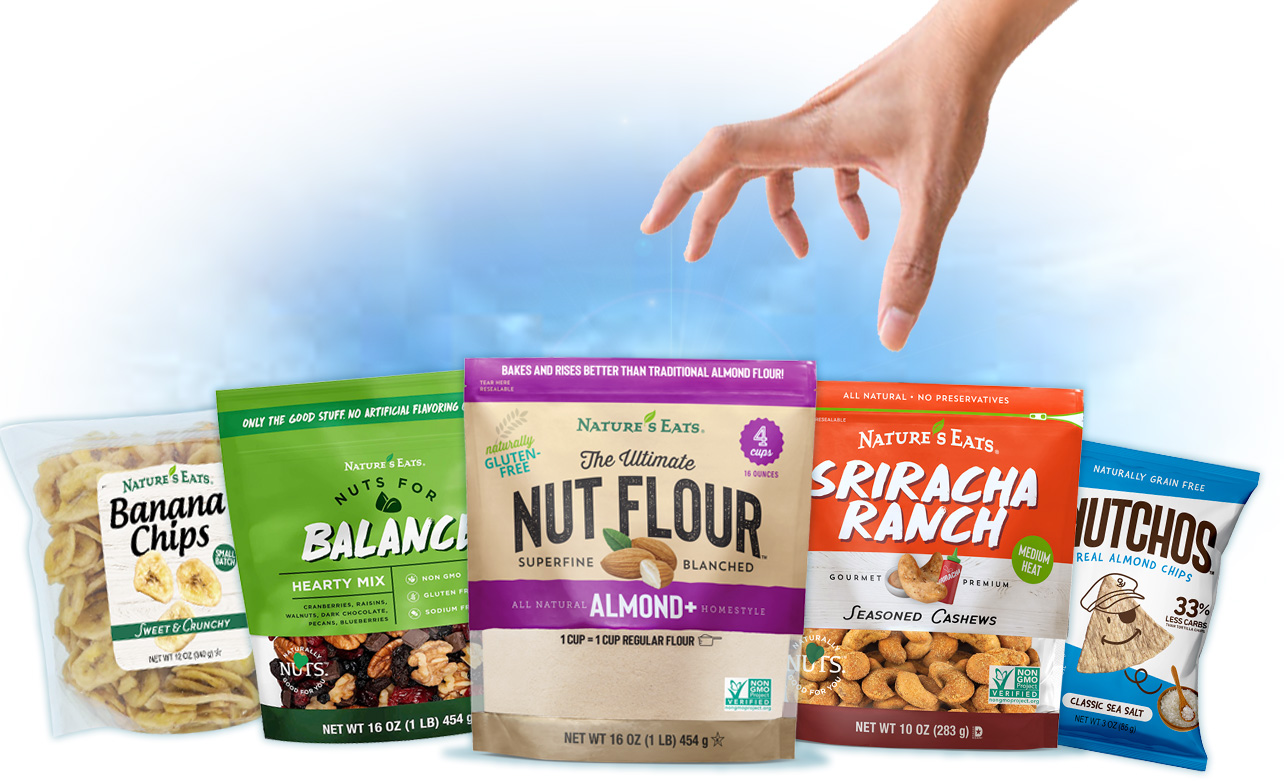 Naturally better snacking.
At Nature's Eats, we take pride in creating natural, minimally processed products that push creative boundaries and give chefs and snackers a new way to enjoy nature's delicious foods. From our Simply Nuts products to our Nutchos snack chips, our farm fresh ingredients make all the difference.
Learn More
You'll go nuts for these recipes.
From dips to donuts and everything in between. Our recipes are foodie tested and guaranteed delicious!
All Recipes
Eat, snack, and
bake like a natural.