The 5 Best Nuts for Topping a Salad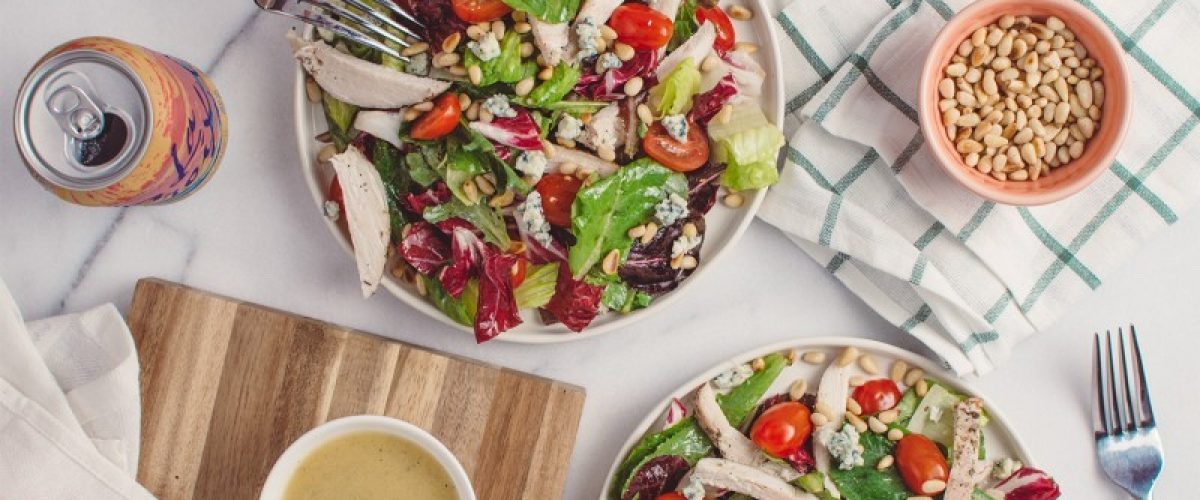 Great toppings for pretty much any salad
We already know nuts make the perfect healthy snack. Did you know they also make a great topping for pretty much any salad?
LOOKING FOR A SUPERFOOD TO COMPLETE YOUR DELICIOUS SALAD?
Almonds will do the trick. Lowering your cholesterol levels, while containing healthy protein, fat, and fibers? Yes, please! We'd pair sliced almonds with any summer salad. Try a combination of strawberries, almonds, and avocados to create a salad so delicious you won't believe it's healthy.
DO YOU LOVE A BEET SALAD?
So do we! We've got a way to take your favorite recipe to a whole new level. Pistachios! Not only do they contribute amazing nutritional value to any meal, but they also create an unbeatable aesthetic.
WALNUTS MAKE THE PERFECT MIDDAY SNACK!
All their health benefits contribute to weight control. Sprinkle them on your favorite summer salad and see for yourself. Pick out your favorite lettuce, some fresh apples, our chopped walnuts, and a tasty balsamic vinaigrette dressing.
LOOKING FOR THE PERFECT BOOST TO YOUR DAY?
Pine nuts not only give you the energy you need for your day, but it'll curb your appetite to keep yourself on the food routine you want. Plus, they're so easy! Find a salad you love, top it with some of our pine nuts, and share with friends (or don't)! We've found it to be unsurpassable when mixed with zucchini, and feta—but we're always looking to try new creations.
DON'T FORGET ABOUT PECANS!
Known for you keeping you young and vibrant – literally – with their nutrients maintaining your beautiful healthy skin, hair, and body. If that wasn't tempting enough, picture this mouthwatering lunch option: spinach, sweet potatoes, goat cheese, and pecan salad. Delicious.
Written by Christina Orso