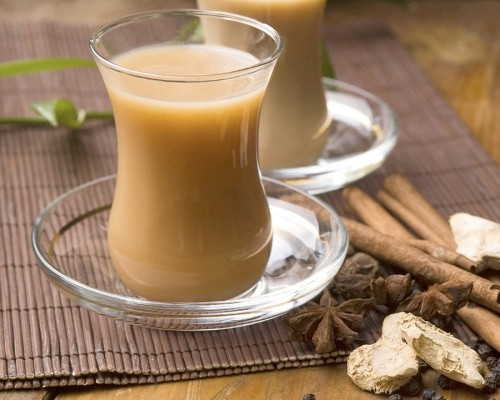 Vegan Chai Tea Latte
Chai lattes are so delicious and make a great coffee alternative. Chai lattes are typically made with a dairy product, but this Holiday Vegan Chai Latte uses nuts as an alternative to dairy. It's wonderful as a Holiday Vegan Chai Latte beverage. Also, this homemade chai recipe is a pumpkin spice chai tea recipe, making it especially flavorful during the holidays.
Ingredients
4-6 cups of filtered water

6 -12 black tea bags

A quarter size fresh ginger, peeled and minced, or ¼ teaspoon dried ginger

½ teaspoon fennel

2 small cinnamon sticks

3 pods cardamom

1 anise flower

2-3 juniper berries

5-6 cloves

3 teaspoons pumpkin pie spice

Any other spices you like

1⁄8 cup nuts (Nature's Eats Raw Cashews, Almonds, Brazil Nuts, or Hazelnuts)

3-4 Nature's Eats California Dates, or 3-4 teaspoons of honey
Instructions
Brew hot water and then pour into a teapot that can be placed on the stove. Add black tea bags as well as other herbs and spices. Allow to brew for approximately 15-20 minutes. You can leave the tea on the stove on low heat if desired.

Strain the tea and pour into a blender or Vitamix machine. Add in the nuts and dates or honey and blend until completely liquefied.

Serve in a coffee mug.