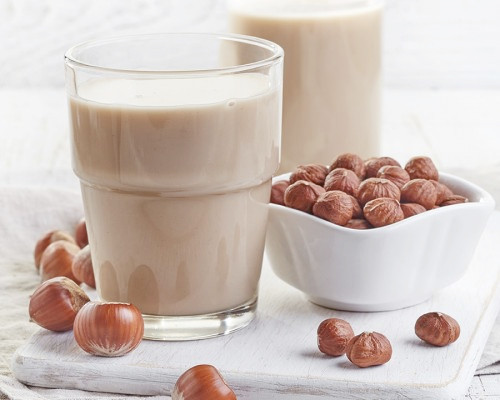 Vanilla Hazelnut Milk
Raw Hazelnut Milk is much more than a great milk substitute, it is also perfect for someone who is living a vegan life or is going from a vegetarian to vegan diet. Raw Hazelnut Milk is one of many nut milks that are available and in some cases it may be the best nut milk for you.
Ingredients
2 cups Nature's Eats Raw Hazelnuts

1 tablespoon raw agave or 3 tablespoon maple syrup

1 teaspoon vanilla extract

Pinch sea salt
Instructions
Place all ingredients in your Vitamix machine or blender. Start on low and take to a higher speed using the tamper to push ingredients down into the blade. Continue to process until completely liquefied.

Strain ingredients through a nut bag unless you decide to keep the fibrous pulp in the milk. If pulp is removed you can use for other raw dessert recipes.