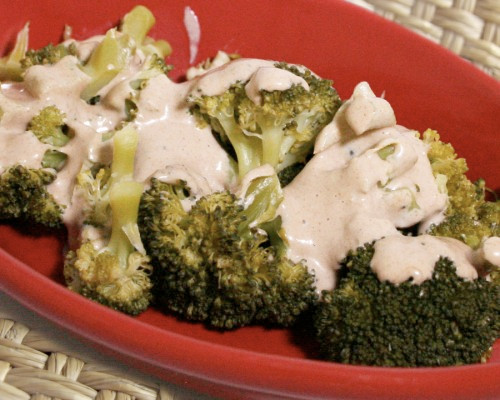 Sweet Asian Peanut Sauce and Broccoli
When we begin eating for health, proper diet and nutrition become really important to us. Following a healthy living diet plan consists of watching calories and eating easy healthy low carb recipes. Whether someone has a gluten sensitivity or not, low carb recipes are always best for a healthy living diet plan and weight loss. Low carb foods include lots of veggies and other foods that are rich in healthy fats.
Ingredients
1 head broccoli, chopped

¼ cup Nature's Eats Roasted Peanuts

¼ cup Soy Sauce or Bragg Amino Acids

4 tablespoons avocado oil or coconut oil

2-3 cloves garlic, peeled

1 quarter-sized piece of ginger, peeled

1⁄3 cup water

Salt & pepper to taste

Juice of 1 lime
Instructions
Steam chopped broccoli.

Put the remaining ingredients in a Vitamix machine or blender, and liquefy on high speed for 2-3 minutes.

Pour sauce over broccoli and serve.