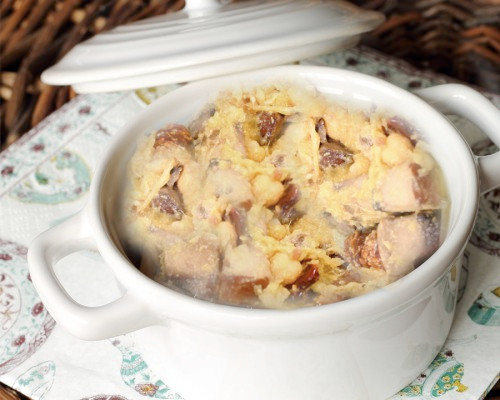 Sun Dried Tomato Squash
In the summertime, the warm weather causes many of us to gravitate toward choosing a lite dinner. Spaghetti squash is a great summertime squash and well worth trying out in this great spaghetti squash recipe. During the summer months, you may decide that the best recipe for spaghetti squash is that which requires few ingredients and can be easily prepared after a long day of fun.
Ingredients
1 large spaghetti squash

1 cup Nature's Eats Sun Dried Tomatoes

4 tablespoons coconut oil

1 large Portobello mushroom, chopped into ½ inch cubes

2 cups cooked garbanzo beans

Salt and pepper to taste

1⁄3 cup nutritional yeast

Red pepper flakes for garnish
Instructions
To prepare spaghetti squash, cut in half lengthwise. Remove seeds, then place halves cut side down on a baking sheet. Cook at 350 degrees for 45-60 minutes. Let cool slightly. Using a fork, scrape the inside of the squash to make spaghetti-like strands. Place in a medium bowl and set aside.

Sauté Nature's Eats Sun Dried Tomatoes in a skillet with coconut oil over medium-high heat. Add Portobello mushrooms and continue to cook for 3-5 minutes or until mushrooms are soft.

Add prepared spaghetti squash, garbanzo beans, salt and pepper, and mix together. Continue to cook until thoroughly heated, stirring occasionally.

Stir in nutritional yeast.

Garnish with red pepper flakes.