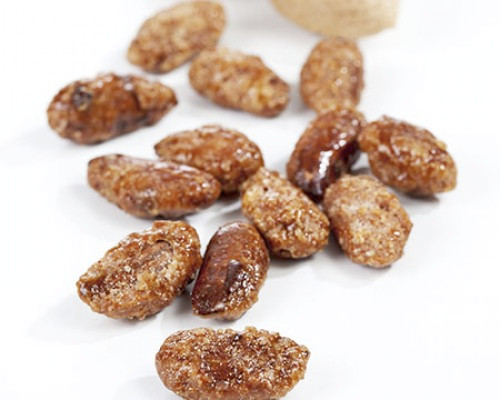 Sugared Coated Almonds
Warm salted almonds with a hint of vanilla.
Ingredients
1 cup whole blanched Nature's Eats Almonds

½ cup sugar

2 tablespoons butter

½ teaspoon vanilla extract

¾ teaspoon salt
Instructions
Heat Nature's Eats Almonds, sugar and butter in a heavy skillet over medium heat. 

Cook, stirring constantly, until almonds are toasted and sugar is a golden brown, about 15 minutes.

Stir in vanilla. Spread on aluminum foil; sprinkle with salt. Cool and break into clusters.