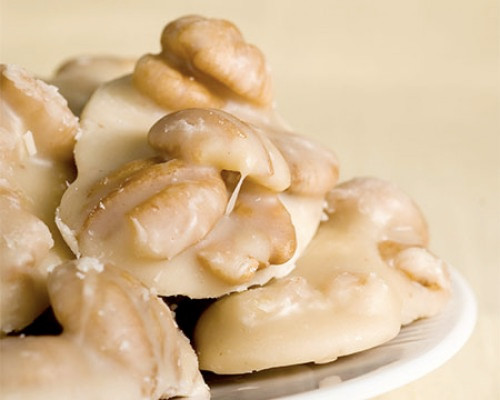 Sandy's Salty Sweet Caramel Bars
Salty and sweet, for those indecisive days.
Ingredients
¾ cup butter

1 cup flour

1 cup oatmeal

1 cup Nature's Eats Pecan Pieces

¾ cup brown sugar

1 teaspoon baking soda

1 teaspoon salt

33 individually wrapped caramels

3 tablespoon cream

3 tablespoon butter

12 ounce package of milk chocolate chips
Instructions
Preheat oven to 35°F. Mix butter, flour, oatmeal, Nature's Eats Pecan Pieces, brown sugar, baking soda, and salt. Pat ¾ of the mixture in the bottom of a 9 x 13 inch cake pan. Bake for 10 minutes.

Melt the caramels, cream, and butter in a large saucepan. Pour over crust right out of the oven. Put chocolate chips and remaining crumbs on top.

Bake for 5 minutes. Allow 5 minutes to cool. Cut and serve preferably with a cold glass of milk :-).