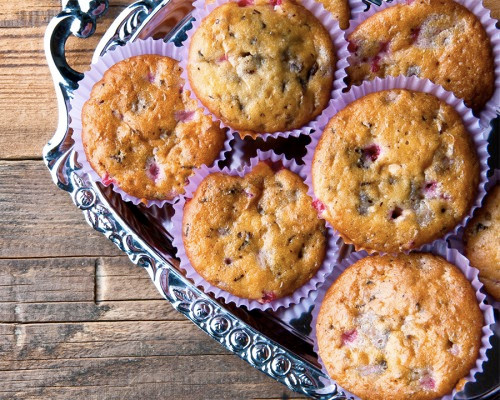 Raspberry Gluten Free Chocolate Chip Muffins
When you create a gluten-free diet plan for beginners you want to slowly introduce new gluten-free options that demonstrate that you can still eat gluten-free foods that are delicious. If you are just beginning to experiment with a gluten-free diet, you may be unsure of how to supplement your favorite gluten foods with gluten-free options. These Raspberry Gluten Free Chocolate Chip muffins are a great gluten-free recipe for the beginner. You'll see ingredients that make the muffins soft like cake. This recipe allows you to enjoy muffins that are friendly for a gluten-free diet plan for beginners.
Ingredients
1 cup Nature's Eats Almond Flour

¼ cup coconut flour

¼ cup arrowroot flour

¼ cup brown sugar

1 teaspoon baking powder

4 eggs

½ coconut oil or butter

½ cup heavy cream or coconut cream

1 tablespoon lemon juice

2 teaspoons vanilla

½ cup raspberries, fresh or frozen

½ cup semi-sweet chocolate chips

Optional: ¼ cup Nature's Eats Chopped Walnuts or goji berries
Instructions
Preheat the oven to 350°F. Grease a muffin pan or use paper cups as a liner. We recommend paper cups.

In one large bowl mix Nature's Eats Almond Flour, coconut flour, arrowroot flour, sugar, and baking powder.

In a separate smaller bowl mix eggs, coconut oil, coconut cream, lemon juice, and vanilla. Combine using a pastry blender, then a whisk until everything is completely smooth.

Pour liquid mixture into dry mixture and combine. Fold in raspberries, chocolate chips and any other additional ingredients of your choice like Nature's Eats Walnuts or goji berries until evenly distributed.

Pour batter into 12 muffin tins until full, almost to the rim.

Place in the oven and bake for 25-35 minutes or until you can easily remove a toothpick clean from the center of each muffin and when they are slightly golden brown on top.