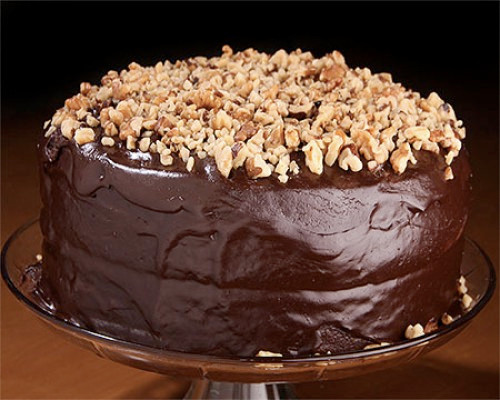 Mexican Chocolate Cake
Live deliciously with this sweet peek of Mexico, courtesy of Nature's Eats.
Ingredients
Cake

½ stick butter

¼ cup vegetable oil

1 ounce. unsweetened chocolate

½ cup water

1 cup flour

½ tsp baking soda

1 cup sugar

¼ cup buttermilk

1 egg, beaten

½ tsp vanilla

½ tsp cinnamon

 

Icing

½ stick butter

1 oz. unsweetened chocolate

3 tbsp buttermilk

½ pound powered sugar

½ tsp vanilla

½ cup Nature's Eats Pecan Pieces
Instructions
Combine butter, oil, chocolate, and water in pot. Heat until melted.

In large mixing bowl put dry ingredients. Add melted chocolate pot mixture and stir. Pour into a greased 9 x 11 inch pan.

Cook for 20-25 minutes at 350°F.

For icing, combine butter, chocolate, and milk in a small pot, over medium heat until bubbles form. Slowly add powdered sugar while you stir. Remove from heat. Add vanilla and stir. Spread over warm cake and sprinkle Nature's Eats Pecan Pieces on top.