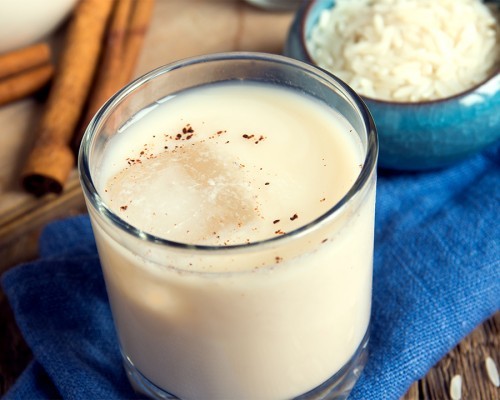 Healthy Horchata
Horchata is a refreshing and sweet drink, sure to bring a smile to anyones face.
Ingredients
¼ cup white rice

1⁄3 cup Nature's Eats Raw Cashews

3 cups water

1 teaspoon vanilla

1 teaspoon cinnamon

5 Medjool dates, pitted
Instructions
Soak the rice and Nature's Eats Cashews for 2-6 hours prior to preparing your horchata.

Place the soaked rice and cashews, water and all other ingredients into a super-powered blender such as a Vitamix. Liquify for approximately 3 minutes.

Strain through a nut bag or cheesecloth.

Chill and serve with a sprinkle of cinnamon on top or a cinnamon stick.