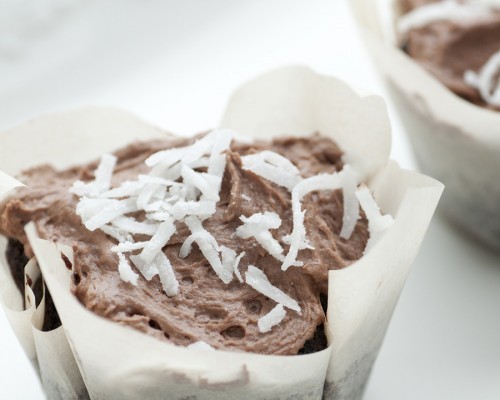 Coconut Cream Mini Pies
If you like coconut cream pie but you want to keep it healthy, you will absolutely love these Coconut Cream Mini Pies. This is one of those healthy vegan dessert recipes that anyone can enjoy and feel good about eating. This recipe has an array of health benefits because the ingredients have been carefully selected to make it one of the best healthy vegan dessert recipes out there.
Ingredients
Crust Ingredients

1 flax egg (mix 1 tablespoon ground flax seed and 3 tablespoons water and let sit for 5 minutes)

1½ cups Nature's Eats Almond Flour

1 teaspoon vanilla

2 tablespoons coconut oil

2 tablespoons sugar

¼ teaspoon salt

½ cup Nature's Eats Shredded Coconut

 

Filling Ingredients

3 tablespoons arrowroot powder or corn starch

1 teaspoon vanilla

¼ teaspoon salt

¼ cup shredded coconut + more for topping

1⁄3-½ cup sugar

1 can full fat coconut milk
Instructions
Preheat oven to 350°F. Place 12 cupcake liners in a cupcake pan.

In a medium bowl mix all crust ingredients thoroughly.

Spread evenly in each cupcake liner, then bake in oven for 8-12 minutes.

In a small saucepan over medium-high heat mix filling ingredients, gradually stirring in coconut milk, and continually whisking until it begins to boil.

Let simmer on medium heat for about 5 minutes or until it becomes a gelatin-like consistency.

Pour filling separately in each cupcake liner over the crust. Top each mini pie with Nature's Eats Shredded Coconut.

Cool in refrigerator for 2-3 hours and serve.