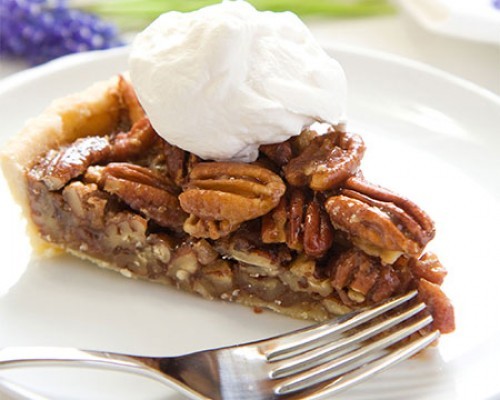 Caramel Pecan Pumpkin Pie
Simply divine flavor and super easy prep make this diverse dessert a must try.
Ingredients
1 pie crust, store bought

2 eggs, slightly beaten

1 (15 ounce) can pumpkin

¼ cup of milk

¾ cup granulated sugar

1 tablespoon flour

½ teaspoon vanilla

¼ teaspoon salt

¼ teaspoon ground cinnamon

¼ teaspoon nutmeg

1⁄8 teaspoon allspice

½ cup brown sugar

½ cup Nature's Eats Pecan Halves

2 tablespoons butter, softened
Instructions
Put pie crust in 9-inch pie plate. In a large mixing bowl, stir together eggs, pumpkin, and milk. Stir in the granulated sugar, flour, vanilla, salt, cinnamon, nutmeg, and allspice.

Pour pumpkin mixture into pie plate. Cover edge of pie with foil to prevent overbrowning. Bake at 375°F for 25 minutes.

While pie is baking, stir together the brown sugar, Nature's Eats Pecan Halves, and butter until combined. Remove foil. Sprinkle brown sugar mixture over top of pie.

Bake for 20 minutes more or until a knife inserted near the center comes out clean and topping is golden and bubble. Cool on a wire rack. Cover and refrigerate within 2 hours.