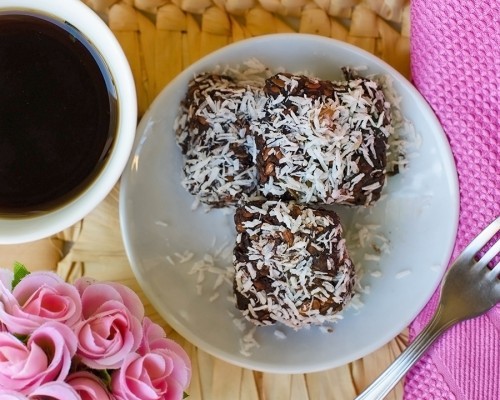 Almond Flour Magic Cookie Bars
We have created a recipe for Gluten-Free Almond Flour Magic Cookie Bars. This is great news because traditional magic cookie bars call for graham crackers which contain gluten making it difficult for those who follow a gluten-free lifestyle. Our Gluten-Free Almond Flour Magic Cookie Bars recipe calls for almond flour, which is often used as gluten-free baking flour. Not only are these cookie bars gluten-free, but they are also extremely delicious and rich.
Ingredients
1 can condensed milk

Crust Ingredients

2 cups Nature's Eats Almond Flour

½ teaspoon salt

1 teaspoon vanilla

½ teaspoon cinnamon

¼ cup coconut oil

2 tablespoons agave

Topping Ingredients

1½ cup dark chocolate chips

11⁄3 cup dried coconut flakes

1 cup chopped Nature's Eats Nuts of Choice
Instructions
Heat oven to 350℉.

Grease a 13x9 inch baking dish.

For the crust mix all wet ingredients in a bowl, then add the dry ingredients and stir. Press the crust into the bottom of the prepared pan.

Pour the can of condensed milk evenly over the crust.

Layer chocolate chips, Nature's Eats Nuts, and then coconut.

Bake for 25 minutes. Remove from oven and let cool before serving.