Fresh new salads with nuts and dried fruit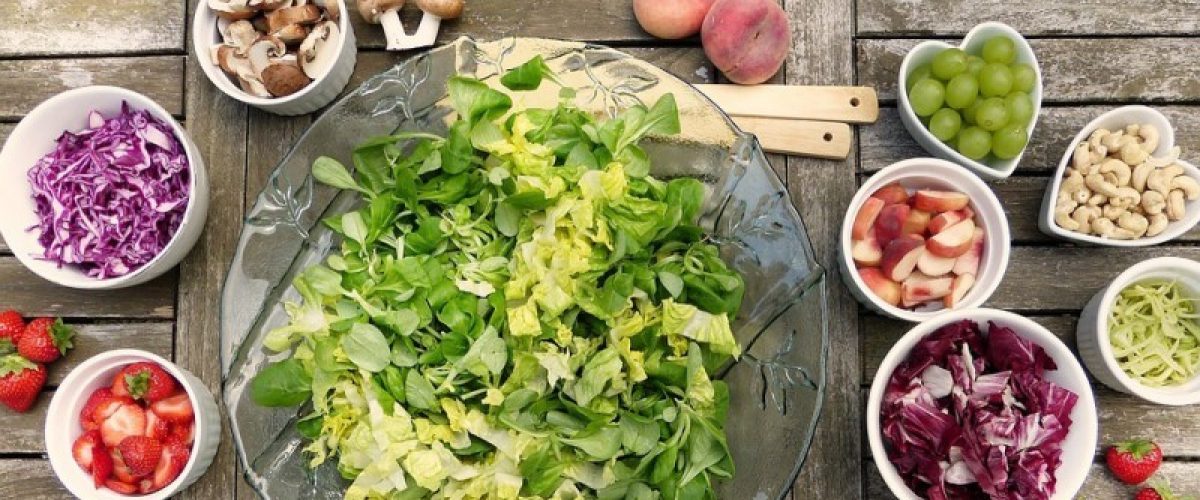 With summer right around the corner, it's time to whip out those tasty, colorful lunchtime salads. We've narrowed down some of our favorites, made with our very own ingredients.
Bacon and Brussels Sprout Salad
Quick and easy, this salad is the perfect go-to for any lunch outside in the sun. We'd even say grab yourself a glass of lemonade to complete the meal – at least that's what we did.
1 lemon
1 orange
1 minced Shallot
½ cup Olive Oil
Salt & Pepper
Crumbled cooked bacon
4 dozen Brussel sprouts
1 cup sliced almonds
1 cup grated pecorino cheese
Steal the Show Salad
Looking for the picture perfect, mouth-watering snack? Well, we've got it for you right here with a beautiful apple, walnut, and cranberry salad.
Your choices of greens
Candied walnuts
Dried cranberries
Sliced apples
Onions
Simple house dressing
Bring on the (Tropical) Fruit
There's no mistake that fruit snacks are a summertime favorite.
2 cups fresh pineapple
2 mangos
1 papaya
4 kiwis
2 bananas
2 limes (for juice)
Coconut flakes
Honey Mustard Cranberry
Sometimes salads are about more than just the salad – sometimes the dressing steals the show. See for yourself with this yummy honey mustard dressing.
SALAD
12 oz Brussel sprouts
½ cup dried cranberries
⅓ cup pecans
HONEY MUSTARD DRESSING
2 Tbsp red wine vinegar
2 Tbsp Dijon mustard
¼ tsp salt
⅛ tsp black pepper
½ tsp garlic powder
¼ tsp onion powder
1 Tbsp honey
⅓ cup olive oil
It's Kale Time Baby
We don't know about you, but we may or may not have a secret obsession with kale.
1 garlic
2 apples
6 cups kale
3 cups pecans
½ cup pumpkin seeds
1 cup olive oil
13 tsp apple cider vinegar
Which salad will you be tossing up first? Let us know in the comments below!
Written by Christina Orso