Creative Cooking with Dried Fruit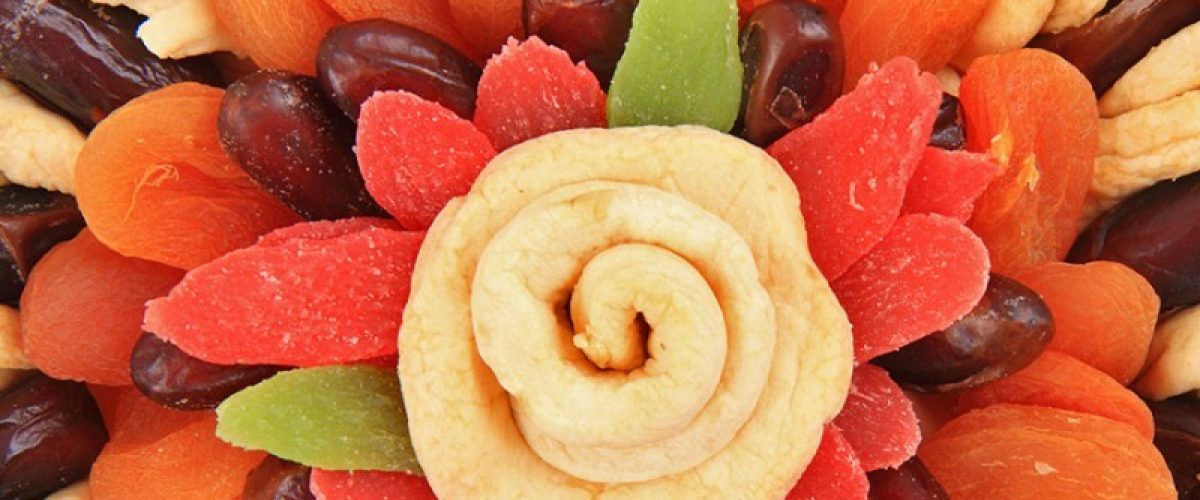 Adding dried fruits to your recipes is sure to take any recipe from good to great
Adding dried fruits to your recipes is sure to take any recipe from good to great. Bringing dried fruit recipes into the mix is truly an example of creative cooking. Cooking with dried fruit will allow you to not only mix things up and keep your dishes interesting but to tap into what combinations work the best for your taste buds, making them their happiest.
In the world of food, there are so many creative things to do with dried fruit. Many people choose just to enjoy dried fruit on its own or maybe with a handful of nuts. That said, there are so many creative things to do when cooking with dried fruit.
Best Topping Ever: Dried fruit is always a great addition as a topping. You can add it to your hot cereals or cold cereals. It is also fantastic on yogurts and salads.
Rehydrate when Cooking with Dried Fruits: When making sauces, condiments, grain dishes and baked goods, it is best to rehydrate your dried fruit for about 15 minutes before adding them to your recipes or dishes.
Pat Dry when Cooking Yeast & Breads: before adding your hydrated dried fruit to yeast or quick bread, pat them dry with a paper towel and make some there is no dripping.
Dried Fruit in Cookies Secret: underbake your cookies by a few minutes to keep your sun-dried fruit pieces moist and plump.
Creative Rehydration: to bring forth an entirely new dimension of flavor, you can rehydrate the dried fruits using a variety of liquids like vegetable or chicken stock, wine, tea, juice, vinegar, alcohol, or even some simple vanilla or almond flavoring with warm water.
Although you could use any of the dried fruit varieties out there when cooking, there tend to be a shortlist that are more common for cooking than others. The best way to make sure you are capitalizing on dried fruit nutrition is to make sure it is easily available.
The key dried fruits you want handy in your pantry for creative cooking are:
Dates
Raisins
Dried Cranberries
Dried Apricot
Sun Dried Tomatoes
Dried Cherries
Dried Figs
Dried Pineapples
You may find any of the above mentioned dried fruits in dry fruit recipes like chutneys, baked goods, side dishes, rice dishes, and sauces. You also must account for different ways to add dried fruit to you diet for the dried fruit nutrition. All this makes eating dried fruit a little easier and your dishes a little tastier.
There are so many benefits from dry fruit – bringing them into your life will brighten things up with your palette and nutrition. Do not minimize the nutritional value of eating dried fruit just because it tastes so good. When the moisture is removed from the fruit, the sugars become concentrated and sweeter to taste. You may find that you consume less since the fruit becomes concentrated.
Another creative cooking tip when you are cooking with dried fruit is that you can combine dried fruit with things that help your body better manage its blood sugar levels. Of course, dried fruits with nuts are also a good combination since the healthy fats help break down natural sugars right away. As you learn more about all the benefits of dried fruits, you can get more and more creative on how to incorporate more dried fruit recipes into your diet.
Written by Lisa Saremi