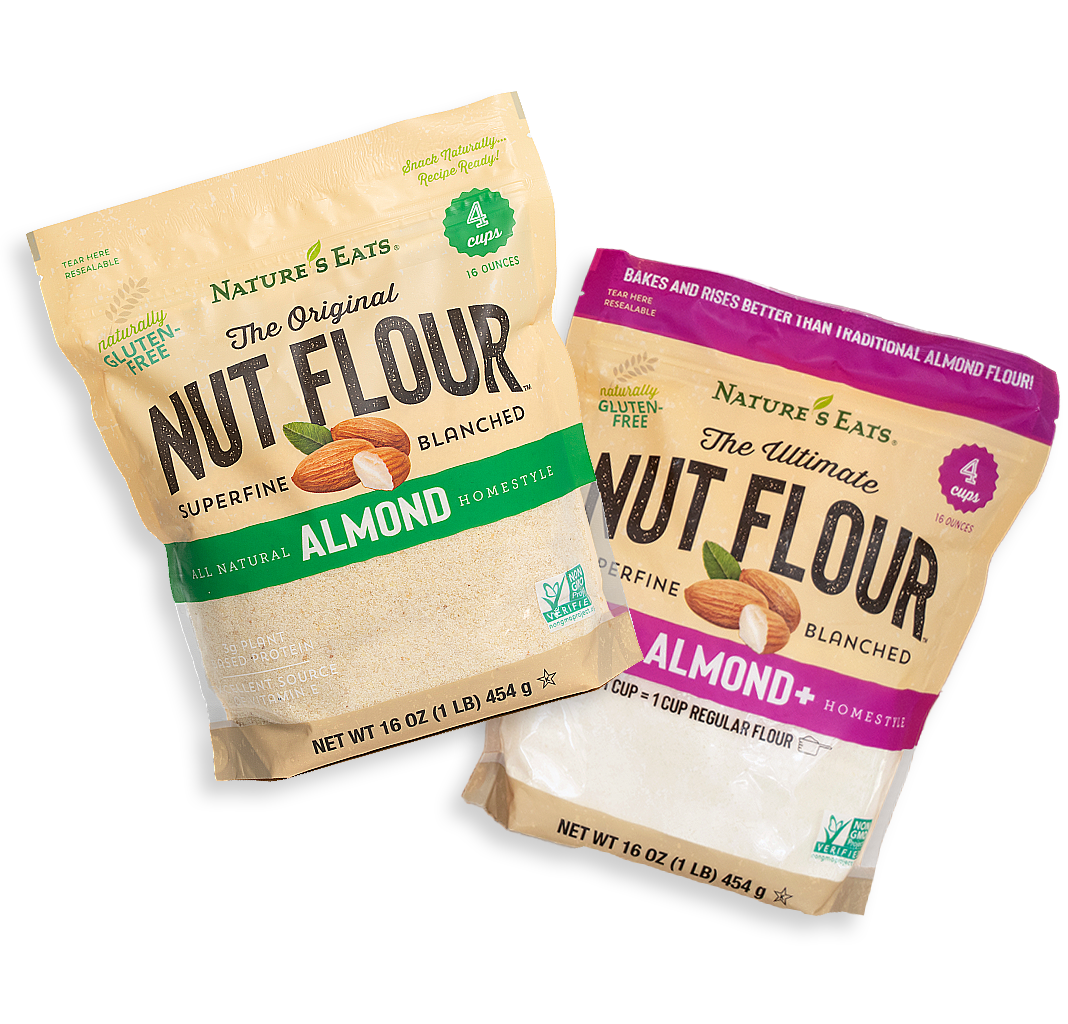 You're not falling for big flour's lies anymore. Switch to plant-based, low carb Nature's Eats Almond Flour. 100% gluten-free and frickin delicious. Heck yeah, baby.
View All Products
Ditch carbs, not cookies.
Change your recipes for the better with The Original Nut Flour. No bleach, chemical preservatives, or artificial flavors or colors. Just natural almonds blanched and finely ground, adding a delicious natural flavor to your favorite recipes! Gluten-free, non GMO, deliciously natural baking for a new generation of culinary creatives. The Original Nut Flour is 100% vegan, and is keto friendly, so you can have your cake and eat it too!

Shop Almond Flour
Introducing the Ultimate Nut Flour!
New Ultimate Nut Flour Almond+ bakes and rises just like your regular all purpose flour, without all the chemicals and artificial ingredients! It also bakes cup for cup like all purpose flour, so there's no need for any conversion. Simply swap out your old flour for delicious Ultimate Nut Flour Almond+ to instantly upgrade your recipes to be healthier, lower in carb and gluten free!
Shop Almond+
Try all our Original Nut Flour varieties.