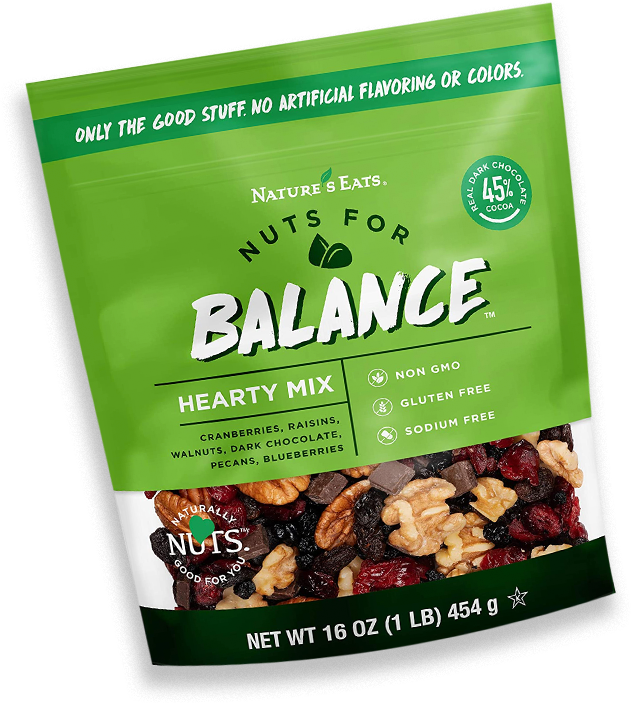 Natural trail mixes for every body. Fresh, delicious nuts and dried fruits for the long road.
View All Products
Trail mix that goes the extra mile.
When you need natural energy on the go, reach for Nuts For Life by Nature's Eats. Our natural trail mixes have what you need to keep you energized whether you are out on the trail, or burning the midnight oil plowing through an all-nighter.

Designed for what moves you.
Each of our natural, gluten-free, non GMO trail mixes are formulated for wherever life takes you. With a flavor for every taste, we know that you will find the perfect blend for you- but remember to share!
View Recipes
Try all our Nuts For Life varieties.