5 Ways to Have a Healthy Holiday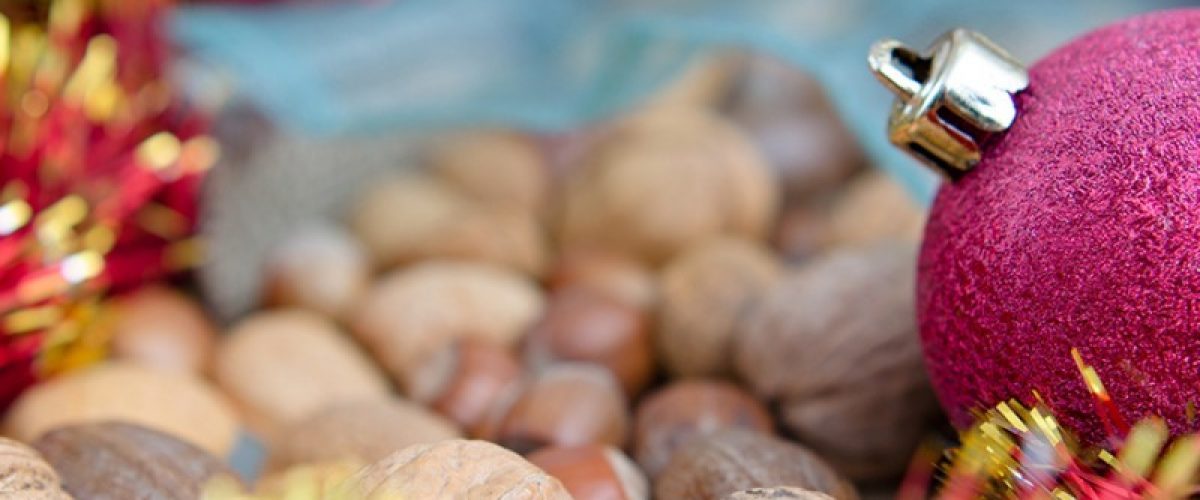 Make your holidays and special occasions healthier with these 5 helpful tips.
During the holiday season we are bombarded with so many opportunities to indulge our taste buds in every way. You know it's coming, the rich holiday dishes, sweet decadent desserts, the alcoholic and non-alcoholic sugary drink options just to name a few. However, there are simple guidelines you can follow to have a healthier holiday season.
It's a good idea to create some guidelines to follow around this holiday season to support you in making healthier holiday choices. Finding the delicate balance between savoring the holidays and allowing yourself to experience some of the pleasurable foods/drinks that come along with the festivities is difficult if not planned. The goal is to be able to enjoy and try various delicious holiday dishes without overdoing it or feeling unwell later because your portions were too large.
The French have a rich diet, yet they are some of the healthiest people in the world. Their secret comes in portion control. They eat very small portions but give themselves the freedom to indulge in the finer and richer things in life. There is a delicate balance that makes it work so perfectly. Finding that same place of balance during the holiday season allows us to enjoy the memories we are creating but at the same time not carry guilt and remorse after the fact.
It begins with a change in mindset to make healthier choices. We must go from a scarcity mentality to an abundant mentality. Often, we will overindulge during the holidays, using these specials occasions as an excuse to overdo it, after restricting our access to such foods during the rest of the year. If we give ourselves the freedom and option to indulge in decadent, delicious dishes all year round—all the while choosing to practice moderation and savor the moment—we will not need to overindulge around the holidays.
Here are 5 tips on how to have a healthy holiday:
1. PORTION CONTROL
Allow yourself the freedom to enjoy everything that looks appetizing, however, the key is portion control. Take a little of all the items that look good and enjoy. If there is a buffet table set up, walk away to avoid mindlessly replenishing your dish. If you take small portions, and then finish with your plate, you may debate going back for a second round. See how you feel. If you're still hungry, you can try another small portion.
2. PREPARATION IS KEY
During the holidays, schedules tend to get busier as everyone is running around preparing for events, attending parties, throwing parties, spending time with family, traveling and shopping. Sometimes the holiday eating is not just at holiday events but during a rushed and tight schedule. When traveling, be prepared with healthy snacks. A bag of nuts, trail mix, or protein bar when we are most tempted and/or facing holiday stress can help us not make a rash, poor decision.
3. MOVE YOUR BODY
This time of the year, not only does the average person consume more calories and fattening foods, but they tend to be under more stress. Whether it is a busy schedule, financial pressure or other stress, this time of year is the most important time to be sure you exercise. Not only does it keep your body physically fit, but it also helps offset stress and boost your mood. Follow a video at home or to join a gym. Every day matters and so does every workout. So find a way to incorporate 30-60 minutes a day to increase your heartbeat and move your body.
4. CHOOSE HEALTHIER HOLIDAY MENU OPTIONS
There is an abundance of recipes available these days across the board, from decadent not-so-healthy options to extremely healthy raw and plant-based recipes. If you are entertaining over the holidays or going to a potluck, seek out healthier holiday dishes. If you are unsure what is in a dish someone else brings, just ask! Most people are happy to share their labor of love. If you are cooking for the holidays, know that there are so many ways you can revise a delicious holiday favorite and substitute a few ingredients, completely transforming the nutrition (primarily fat and sugar content) of almost any dish.
5. DRINK LOTS OF WATER
One way to help flush all the toxins through the body faster is simply by making sure we hydrate with lots of water. During this time of year, there tend to be higher levels of sodium, sugar, and fat in what we are eating, and the water will help flush out the excess. It is also perfect if you are drinking alcoholic beverages to stay hydrated to minimize a hangover.
These 5 simple tips are guidelines you can easily implement into your holidays to support you in making healthier choices that will leave you feeling better overall. It is powerful to share what you are doing to make your holidays healthier as well. You may even inspire others and have them want to partner with you to make their holidays healthier too.
Written by Lisa Saremi