5 Valentine's Creative Gift Ideas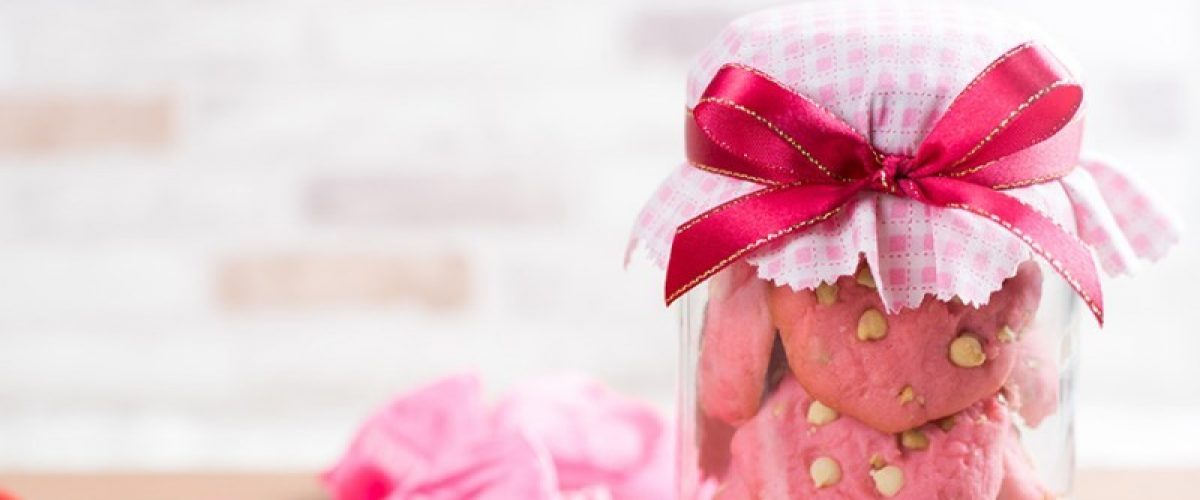 Make Valentine's Extra Special with Creative Gift Ideas
As we get closer to Valentine's Day you may be starting to think about what you can do for that special someone in your life. Here are 5 Valentine's Creative Gift Ideas that you can put together to make this day extra special for the one that is special to you.
It is always a question that arises, where should I buy Valentine's gifts? Although many stores carry all different kinds of options, it is always nice to give personalized Valentine's Day gifts that have taken thought to cater specifically to the person you care about as a way of expressing your love.
Good Valentine's gifts are the ones that come from the heart. Whether you are looking for romantic Valentine gifts or Valentine's Day gifts to give special friends and family, we have some great ideas for you. Here are 5 Valentine's creative gift ideas that can also be personalized Valentine's Day gifts in ways that are perfect for the person you have in mind.
VALENTINES GIFT IDEA #1: VALENTINE'S DAY GIFT BAGS
Valentine's Day gift bags are something that can be part of a larger gift or just a small item to show someone that you care and that they are in your heart this Valentine's Day. There are so many things you can include in Valentine's Day Gift Bags, and homemade goodies are the best. You can never go wrong with cookies and sweet treats that represent the sweetness that they bring into your life. Below is a list of our favorites sweet treats that you can include in your Valentine's Day gift bags.
Coconut Goji Bliss Balls
Chocolate Cranberry Granola Bark
Chocolate Pecan Oatmeal Chip Cookies
Gluten Free Black Walnut Cookies
VALENTINES GIFT IDEA #2: VALENTINE'S BEER OR WINE LABELS
If your special someone is a fan of beer or wine you can make special labels for their bottle and create a special message expressing something you would like to say to them. This is rather easy to do and we have outlined the steps below.
Create or look online for some clever beer or wine slogans and print them out onto cardstock.
Cut pieces of cardstock into an appropriate size for labels.
Decorate each label with Puffy Paint, stickers, and craft foam, then glue the labels to the bottles.
The labels are how you can make these Valentine's Day gifts personalized in addition to picking out their favorite beer or wine. Remember to include a side of nuts or chocolates to go with their favorite beverage like peanuts, a nut mix or chocolate covered nuts and pretzels.
VALENTINES GIFT IDEA #3: MAGICAL MEMORY SCRAPBOOK
A Magical Memory Scrapbook is another great personalized Valentine's Day gift as you can incorporate your favorite photos or words to express the magic and love you have shared with this person. Easy steps below:
Make your pages, using thin cardboard like a cookie or cereal box, and do not worry about the design on them. Make each page approximately 6×6 inches or 5×7 inches or any other size you prefer.
Use glue to cover the front and back of each page with brown paper bags that have been cut to the appropriate size.
Use your favorite colored masking tape to bind the pages together. Use the tape on each page to create a binder and margin on each side of the page.
Print out photos, find pictures in old magazines, use your favorite markers, paint, and stickers (just as you would for scrapbooking) and begin to design your book to personalize this Valentine's Day gift. Use your words and creativity to bring the magic of memories of your history together with your loved one.
You get to decide how many pages or how big you want the Magical Memory Scrapbook to be and of course you will want to include some sweet treats for them to enjoy while they are going through the book. You can fill up a mason jar with nuts and their favorite candies, making a sweet mix, and package it nicely with a red bow.
VALENTINES GIFT IDEA #4: PERSONALIZED MUG
Find a mug that is the perfect fit for the person you will be gifting; you can also find one that is plain white and customize it using porcelain pens. Fill up the mug with sweet treats like candies, nuts, chocolate covered nuts, pretzels or any other goodies. Use red, white, and pink tissue paper and bows to wrap it all up to decorate your gift.
VALENTINES GIFT IDEA #5: VALENTINE'S DAY MEAL
Nothing says "I care" more than making your Valentine's favorite meal whether it is breakfast, lunch or dinner. Sharing a meal is not only a beautiful way to bond, but it's also an excellent way to show how much you care. If you are not savvy in the kitchen or not sure what to prepare, we are happy to help by giving you recipe ideas listed below.
Almond & Lemon Crusted Fish with Spinach
Almond Pesto and Black Bean Pasta
Mediterranean Stuffed Acorn Squash
Butternut Squash Mac n Cheese
Sweet and Nutty Sunflower Salad
Good Valentine's gifts are the ones that come from your heart. If you do not have the time to make the suggestions above you know where to buy Valentine's gifts by just going to the store and finding the things that will make your Valentine smile.
Just take a little extra time to think about the things that they love and get them the things that will make them happy. Always remember the one thing that will most likely make them the happiest is spending time with you.
Written by Lisa Saremi