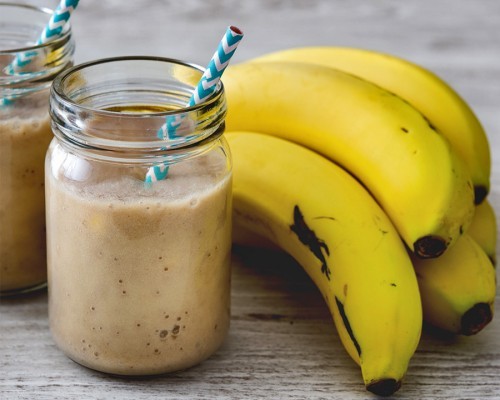 Banana Cashew Smoothie
This delicious recipe for a Banana Cashew Smoothie may start to become your go-to treat when you are having a sweet tooth or need an on-the-go snack to start your day off well. Cashews are one of the best nuts to use as a dairy replacement with their creaminess and slight sweetness. You can easily add in a scoop of your favorite protein powder and have it as a meal replacement.
Place all ingredients into a high powered blender like a Vitamix.

Start on low and then gradually take to high and run for 1-3 minutes or until the ingredients are completely blended.

Serve and garnish with a banana slice (optional).